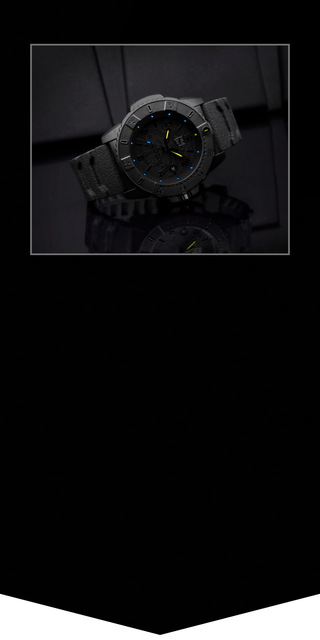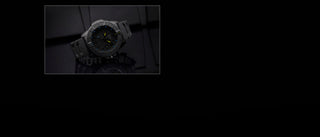 BLACKOUT EDITION, 3600 SERIES
NAVY SEAL FOUNDATION
In honor of Veteran's Day, Luminox presents a new, complete-blackout Navy SEAL Foundation watch. Equipped with full Luminox Light Technology in yellow and ice blue, contrasting the blackout design, it symbolizes the light that the Foundation shines on veterans and their families. 
This striking design features the signature Navy SEAL Foundation logo across the full face of the dial and case back. With sapphire crystal and a 45mm CARBONOX™ case, bezel and clasp, this timepiece was created for intense durability and is water resistant up to 200 meters.
OUR NOVELTIES
Designed with reliability and unbeatable quality in mind, our watches are the ultimate companion for outdoor enthusiasts who crave exploration and adventure. With their exceptional durability and unparalleled performance, you can trust our rugged Luminox watches to keep ticking in even the toughest of conditions.
OUR TECHNOLOGY
Engineered with unbeatable reliability and exceptional quality, our watches are the ultimate partners for outdoor enthusiasts who seek exploration and adventure. Their remarkable durability and consistent performance ensure that your Luminox watch remains dependable, no matter the challenges of the outdoors
EXPLORE BY PARTNERSHIPS
Luminox watches can survive just about anything. Water resistant up to 300 meters and cased in light, durable, and tough CARBONOX™ or stainless steel, these watches are built to accompany you in the most extreme conditions on Earth. If Bear Grylls, the Navy SEALs, and ICE-SAR can survive with these watches, then so can you.
TRUSTED & REQUESTED
Luminox is trusted and requested by Police and Fire Departments, as well as other elite forces around the globe. With a reputation for toughness, durability, and visibility in all light conditions, Luminox is considered to be reliable under all circumstances.
THE TRUE MEANING OF RUGGED RELIABILITY
Luminox
Designed specifically for the needs of outdoor adventurers, these watches were crafted to withstand the toughest conditions Mother Nature could throw their way.
From rugged mountain peaks to treacherous river rapids, Luminox watches are the perfect companion for any adventure. Our timepieces are never mere accessories but always high-quality, tough, precision pieces of equipment, instilling confidence, drive, and a daily dose of heroism in their wearer.
Follow us on Instagram @luminoxworld
Price Match
Buy directly from who made it
Luminox Cares
Read about our sustainability work